The MC4N-RTEX extends the MC4N range of Motion Coordinators for networked drives which started with the MC4N-ECAT. It is dedicated to running remote servo drives via Panasonic's RTEX Real Time EXpress automation bus. It is based on an up-rated version of the 532MHz ARM processor with VFP3 and is available with configurations from 2 to 32 axes making it ideal for high axis count machines or robotic applications.
RTEX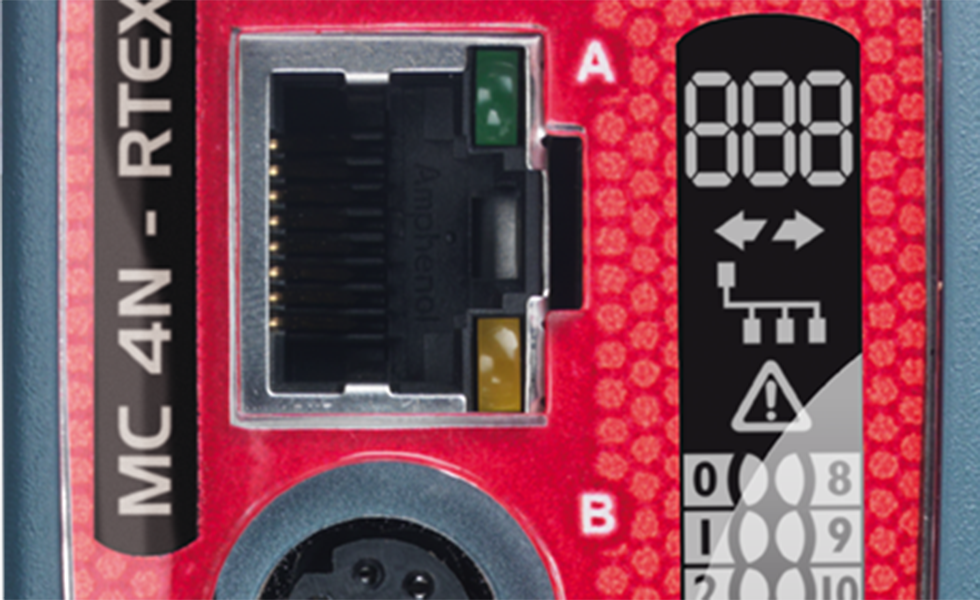 The built-in Ethernet port allows programming and connection of common PLC and HMI protocols, including the Trio Uniplay range of HMIs, directly to the MC4N-RTEX. The bright easy to read backlit display enables the controller status to be easily determined
Easy to use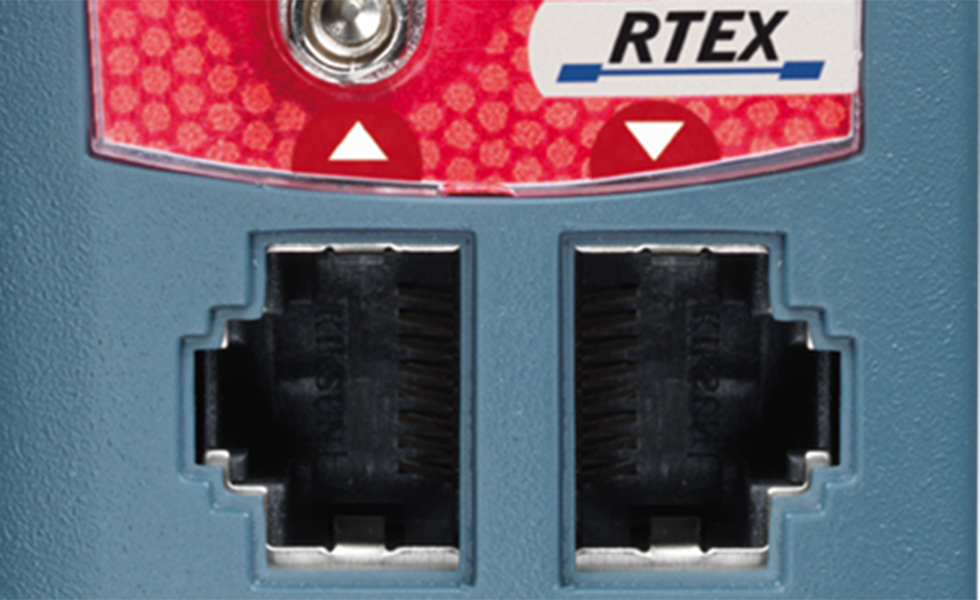 The MC4N-RTEX supports up to 32 axes of motion with 64 bit integer position registers for ultra precise axis resolution. RTEX slave drives can be connected and run in cyclic synchronous position, speed or torque modes provided these are supported by the drive.
Expandable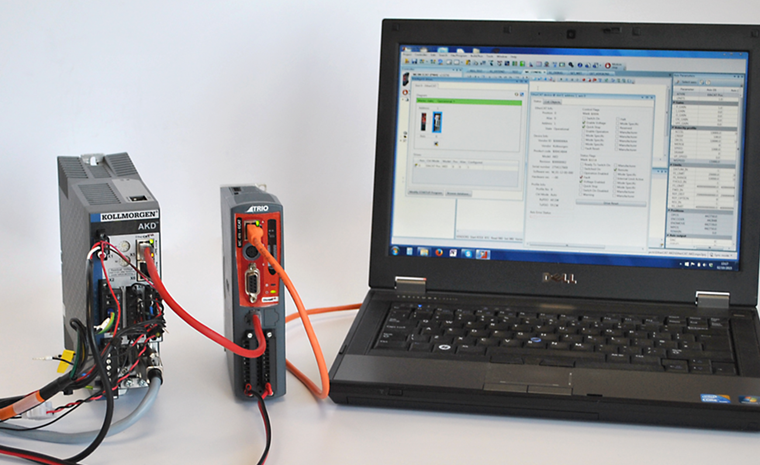 Versions of the MC4N-RTEX are available for 2, 4, 8, 16 and 32 motor axes. All versions feature 32 software axes any of which may be used as virtual axes if not assigned to RTEX hardware. Every axis can be programmed to move using linear, circular or helical or spherical interpolation, electronic cams, linked axes and gearboxes. The power of the controller allows for multiple robotic transformations to run simultaneously.
I/O can be connected via the CAN port on top the MC4N making expansion quick and easy.
Easy Set-Up, Easy Programming
Programming the MC4N is identical to using traditional analogue axes with the addition of being able to set up drives and process alarms over the RTEX bus. With everything programmed from one place, machine control has never been so simple. Connecting to Panasonic drives is made easy with Motion Perfect's Intelligent Drives window.
User programs can be written in Trio's established multi-tasking TrioBASIC language using the powerful Motion Perfect application development software making complex motion easy. The industry standard IEC 61131-3 languages are available as an option, allowing a fully functional PLC programming system.