Trio provides motion-first machine solutions for packaging machine builders. Designing and manufacturing technologies that include motion controllers, I/O systems, servo drives and motors for engineers who develop their own packaging programs, Trio and its global channel partners also create bespoke packaging machine applications for OEMs.
From bottling machines to cartoners, or form fill seal applications to vertical packaging, Trio has helped machine builders increase the capability of their machines. We understand that a packaging machine builder's goals are to make more productive machines and, with rapidly changing market pressures on the industry, we can help reduce the time and cost of development.
Trio has been developing packaging machine automation solutions for over 30 years. These are some examples of how we've helped increase productivity and speed of development.
---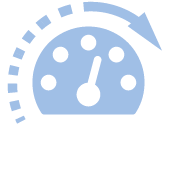 Improving productivity – our motion-first approach
The productivity of your packaging machine centres on the motion cycle. Getting motion control right is the key requirement to optimise the performance of your machines. Optimising motion is also a major element in the design cycle, which can be simplified by a motion-first approach. This is Trio's focus and expertise.
Increasing the speed and accuracy of motion synchronisation and control
Up to 64 bit motion calculations and a motion core that includes kinematics including robotics
High speed EtherCAT cycle times down to 125 us for precise control
Processing power for up to 128 axes of control offers that offers scalability for simple to complex machines
Better reliability for reduced downtime
Absolute encoders offer precision and eliminate homing cycles to reduce start-up and product change over cycles
Proven-in-use technology
Comprehensive support in applications development and field service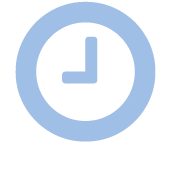 Reducing time and cost of machine development
The demands of changing consumer needs and environmental pressures are driving the industry to adapt. Reacting quickly and creating new innovative solutions requires a creative approach to machine design and reliance on solutions to control problems that Trio can offer.
Faster, simpler set-up
A single software environment for configuration and programming that includes IEC61131 and PLCopen programming
Template-based approach to machine application development reduces engineering time
3D simulation of mechanical motion eliminates risk and speeds up development
Motion control that coordinates robotic motion as part of the machine's axes for advanced interaction
Lower cost machines
Scalable Motion controllers, with extensive logic capability, reduces cost compared to PLC-based solution by optimising the motion core performance
Choice of EtherCAT performance controllers or cost optimal controllers with direct stepper and servo control, offers scalability in cost and performance
Motion-first packaging machine solutions

Our Motion-ix technologies provide a suite of advanced yet intuitive development tools to visualise, simulate, develop, test and deploy all in one framework. Our motion core includes everything you need to control motion from simple, cost effective packaging machines with analogue or step and direction signals, through to applications with demanding or complex requirements built on our high speed EtherCAT product line. Trio provides the machine solution for your requirements at every level.
Trio's packing machine solutions are powered by Motion-ix technologies and its range of Motion Coordinators. View the capabilities of the motion coordinators to identify the control requirement for your machine.