Overview
The EtherCAT Flexslice System is designed to let you do more!
It offers fast modular, scalable and flexible expansion for motion applications and can be used with Trio or 3rd Party Masters.
An advantage of the I/O slice approach compared to a traditional PLC for analogue and stepper integration is a saving on footprint and cost, combined with our motion-first specialisation.
Flexslice EtherCAT I-O system offers all of this, but with focus on a motion-first solutions engineering. Flexslices include stepper + servo axes slices, as well as digital, analogue and sensor input slices, and combined with the powerful 64 axes Flex-6 Nano machine controller delivers a motion performance advantage.
Easy to Use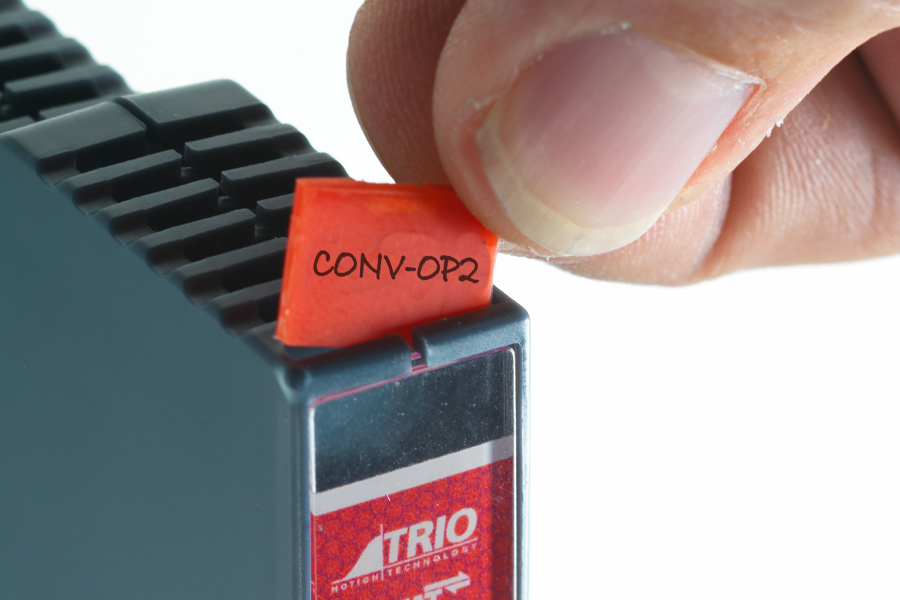 To help with identification of each Flexslice modules' function, a handy removable tab is provided that can be written on. It simply slides in and out of a slot at the top of each module.
Robust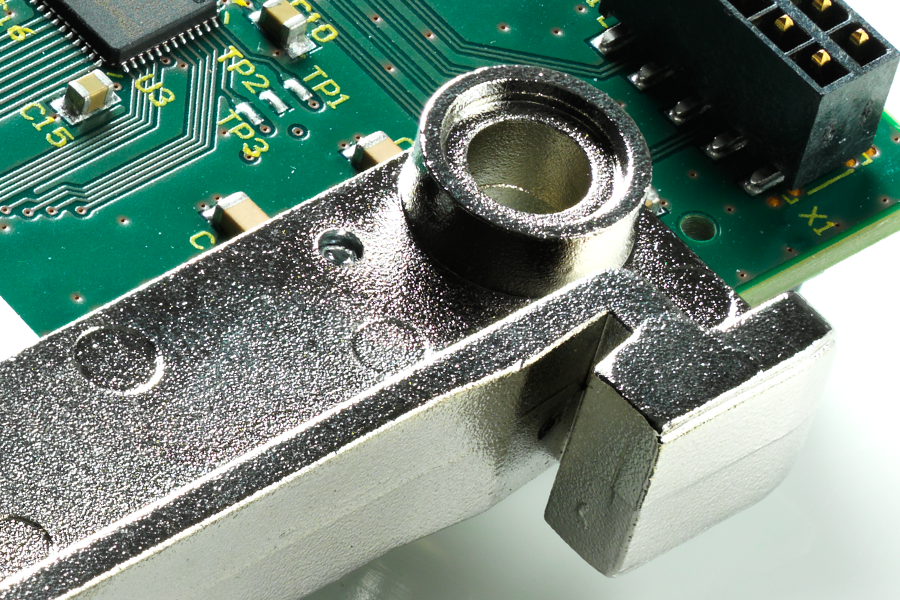 The robust metal chassis provides a good earth from the pcb of each module to the DIN rail to reduce noise and dissipate heat.
Practical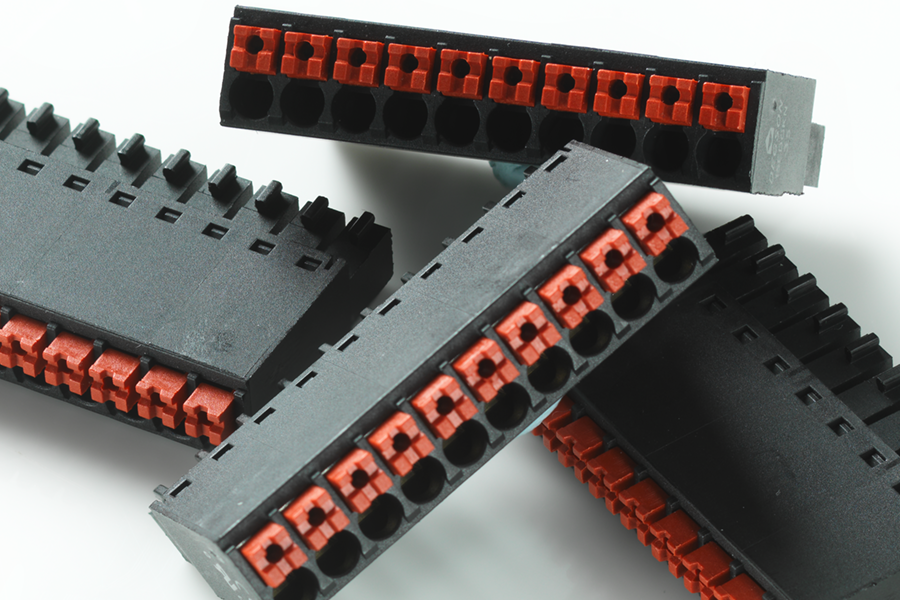 The easy to use push-in terminals makes wiring of the Flexslice system quick.