The MC404-Z is a low cost panel mount Motion Coordinator, targeting high volume stepper applications. With just one version that has all features as standard, there is no requirement for axis configuration with Feature Codes before use.
It is based on Trio's high-performance ARM Cortex-M7 double-precision technology and provides 4 axes of pulse+direction or quadrature output control for stepper drives or pulse-input servo drives. Trio uses advanced FPGA techniques to reduce the size and fit the pulse output and servo circuitry in a compact panel mounted package. The MC404-Z is housed in a rugged plastic case with integrated earth chassis and incorporates all the isolation circuitry necessary for direct connection to external equipment in an industrial environment.
Engineered for Value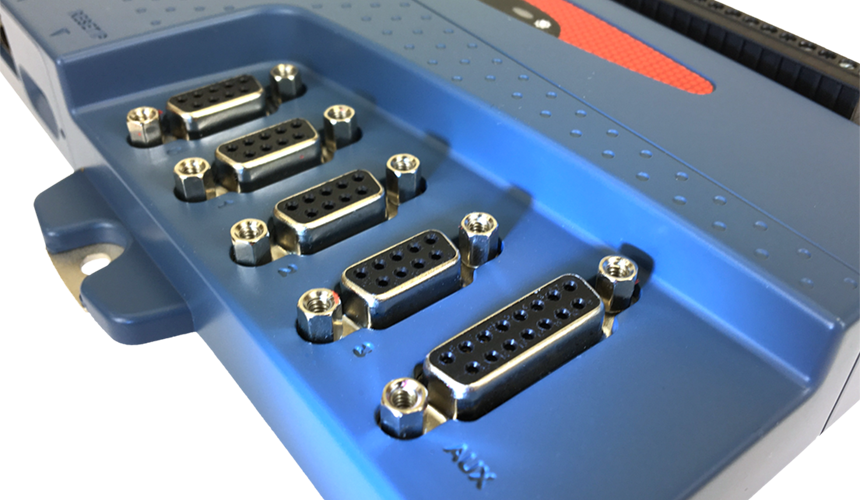 The axis ports are designed to give the functions required for pulse and direction driven servo or stepper drives. Ports 0, 1 and 2 can be configured in software as pulse direction or AB quadrature outputs. Port 3 has the same output capability and in addition it can be set up as either incremental encoder input or one of four popular absolute encoder types; SSI, Tamagawa, Endat or Biss. A single 0 to 10V analogue output (10 bits) can be used for setting the speed command to an open loop inverter drive.
Plug & Program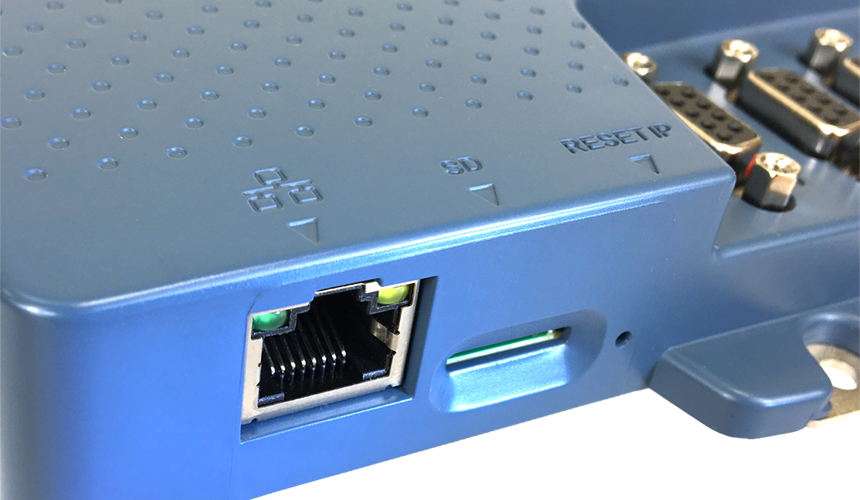 The built-in Ethernet port allows programming and connection of common HMI and PLC protocols directly to the MC404-Z.
User programs can be written in Trio's established multi-tasking language using the powerful Motion Perfect application development software making complex motion easy. Also available as an option is the industry standard IEC 61131-3 languages allowing fully functional PLC programming system.
Connectivity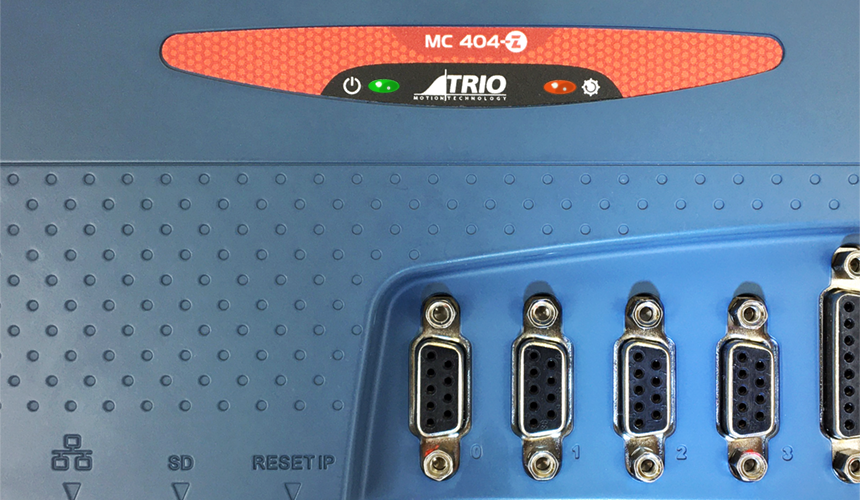 The MC404-Z is available as one fully-featured version to make ordering and stocking even easier. The P855 model features a total of 16 axes in software with 4 of them running hardware. Any axes not assigned to built-in hardware can be used as a virtual axis. Every axis can be programmed to move using linear, circular, helical or spherical interpolation, electronic cams, linked axes and gearboxes.