Trio Overview
Trio Motion Technology was founded in 1987 as a manufacturer of motion controllers. Today the range, branded Motion Coordinators, can control up to 128 axes of servo, stepper and piezo motors as well as hydraulic systems. Trio's expertise of motion programming is based within its Motion-iX technology. Launch of the new DX4 servo drive and motor packages now develops Trio's offering into a motion solution in addition to providing motion controllers for automation vendors and system integrators.

The company headquarters is based in Tewkesbury, Gloucestershire, which also comprises its primary research and development hub. Additional R&D facilities are located in Italy, Bulgaria,and China. Application development teams are located in the UK, USA, Italy, India and China, and a global sales network comprises over 100 partners.
In 2017 Trio was acquired by the Estun Group, which is supporting Trio in its growth with assistance through shared facilities and R&D as well as financial backing. Trio has exceeded 15% growth year on year since the acquisition. In addition to the primary global markets, a significant proportion of Trio's business is in China where the company's motion control capability has enabled Estun to become a major player in the China automation market. Despite the presence of the Estun brand, motion control products in China carry Trio branding.
Launch of the DX4 is symbolic of the collaboration between Trio's engineers and the wider Estun Group. Lead by Trio's domain expertise in motion control, the launch has delivered a jointly developed servo system, specifically optimised for superior performance in motion applications
- THE MOTION SPECIALIST -
Our Products
Trio Motion Technology has been manufacturing high-quality motion controllers branded Motion Coordinators since 1987 and has a comprehensive range that allows economical, flexible and seamless control of 1 to 128 axes of servo motors, stepper motors, piezo motors or hydraulic systems. Trio products can be found in virtually every servo and stepper application.
Our Approach
We believe in supporting rather than competing with our distributors and believe that the better the knowledge of the customer the better the end result. We train all of our distributors before they sell our products and we offer a comprehensive training program for customers.
Manufacture
Our manufacturing is done by carefully selected subcontractors, allowing us to quickly ramp up production to fulfil large orders as they happen. Trio purchases all the component parts and provides kits to the subcontractors for manufacturing, allowing us to control the quality of the components used. We aim to deliver most orders from stock.
Support
With offices in Tewkesbury (UK), Pittsburgh (USA), Pune (India) and Shanghai (China), Trio Motion Technology supplies its' entire product range worldwide via a network of fully supported distributors.
We offer the very best technical support in the industry, and our customers regard our application and technical support capability very highly.
---
Estun Group Overview
Estun started its activity in 1993 in Nanjing, China as a manufacturer of control systems for metal forming machinery. Today the company comprises six business groups focussing on automation and robotics, distributed around the world. Estun has reported more than 40% growth rate in recent years.
Estun is one of China's tier one robot manufacturers and has a 100,000 m2 robot manufacturing facility, as well as a servo drive and motor manufacturing plant. The company is operated with an Automation Business Group, focussed on machine performance, and a Robotics Business Group, focussed on turn-key factory projects including robotics and automation.
Estun's acquisition strategy is one of collaboration over assimilation with many of its acquisitions being less than 100%. The spirit of collaboration also extends into key partnerships with suppliers and customers for mutual benefit.
Estun's business groups comprise:
Estun (100% ownership), specialists in robotics, China headquarters
Trio Motion Technology (100% ownership), specialists in motion control technology, UK headquarters
Cloos (100% ownership), specialists in welding technology and welding robots, Germany headquarters
Euclid Labs (25% ownership), specialists in 3D vision technology for robot applications, Italy headquarters
MAI (50.1% ownership), specialists in production cells using robotics, Germany headquarters
Barrett Technology (35% ownership), specialists in special purpose robotic manipulators, USA headquarters
Affiliations
Trio is proud to be affiliated to and have membership of the following groups and companies.

Existing in its present form since 1985, the CE marking indicates that the manufacturer or importer claims compliance with the relevant EU legislation applicable to a product, regardless of where manufactured. By affixing the CE marking on a product, a manufacturer is declaring, at its sole responsibility, conformity with all of the legal requirements to achieve CE marking which allows free movement and sale of the product throughout the European Economic Area.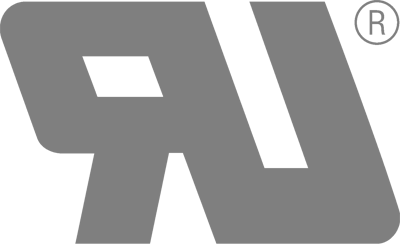 These are marks consumers rarely see because they are specifically used on component parts that are part of a larger product or system. These components may have restrictions on their performance or may be incomplete in construction. The Component Recognition marking is found on a wide range of products, including some switches, power supplies, printed wiring boards, some kinds of industrial control equipment and thousands of other products. Products intended for Canada carry the Recognized Component mark "C."