The Euro404 and Euro408 Motion Coordinators are designed to provide a powerful yet cost effective control solution for OEM machine builders that are prepared to mount the unit and provide the power supplies required.
Connectivity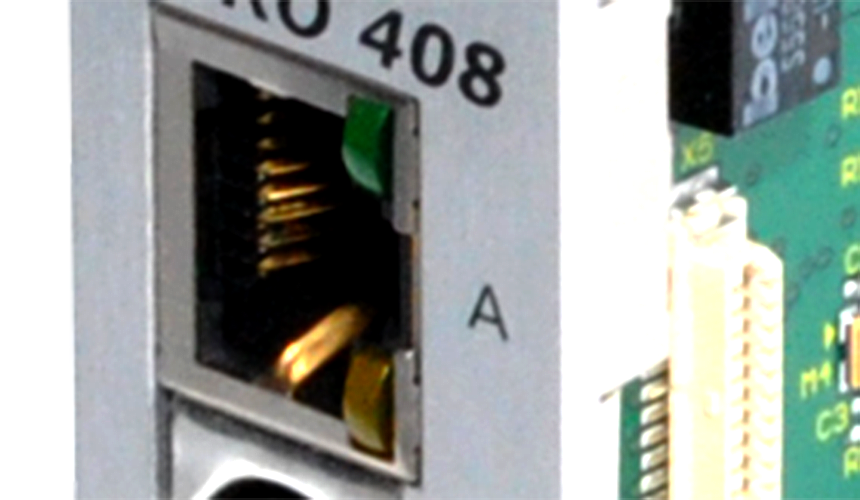 The flexible axis ports can be configured in software as feedback devices or pulse direction outputs. As outputs they can be used as pulse and direction with stepper or servo drives or they can operate as a simulated encoder output.
When configured as feedback they can be either incremental encoder input or one of three popular absolute encoder types; SSI, Tamagawa, Endat or Biss. Any feedback axis can be used with a voltage output to form a closed loop servo.
Expansion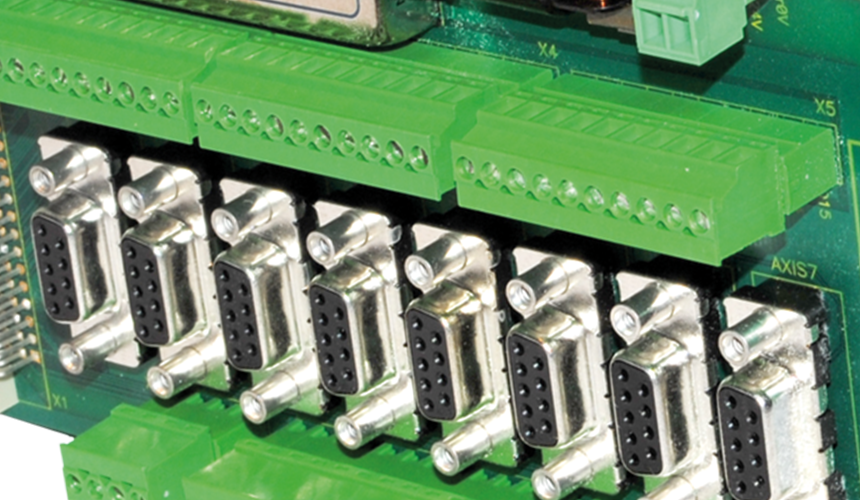 The P446 Breakout Board allows expansion via 8 9-way Dtype Flexible Axis connectors.
Flexibility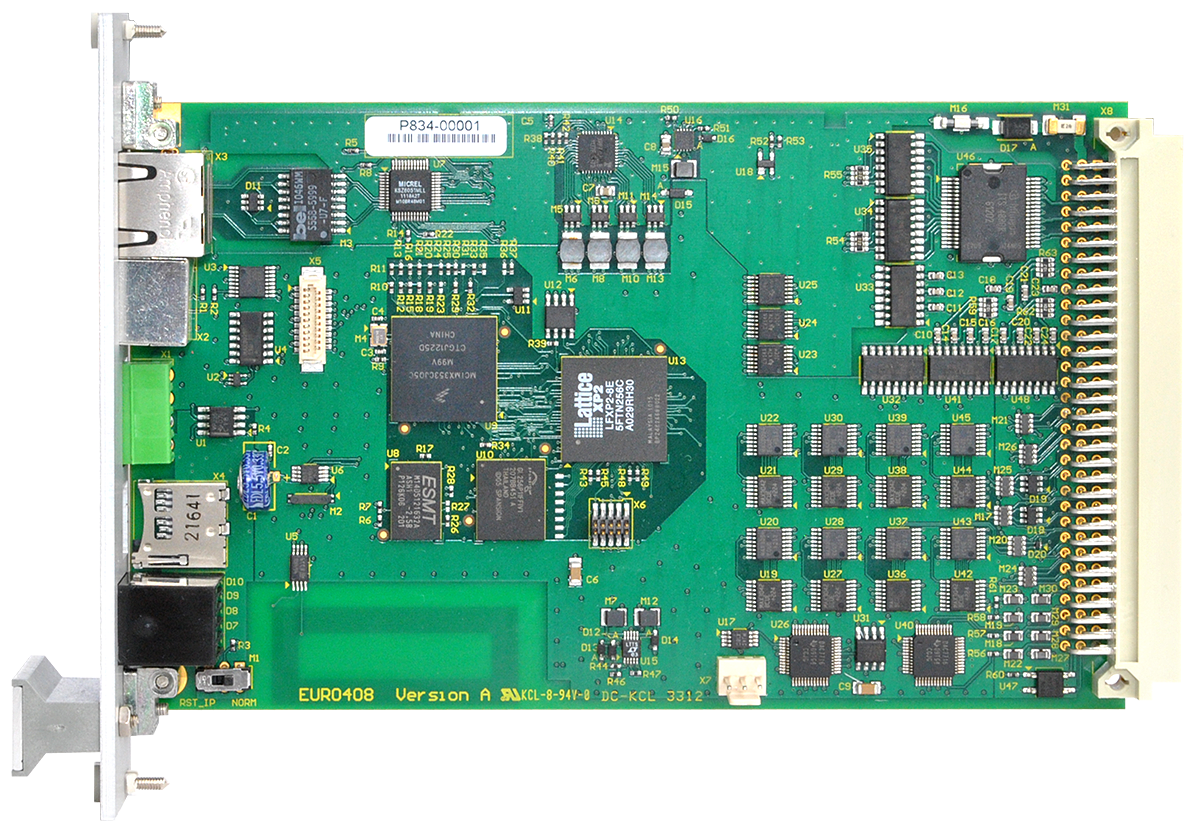 The Euro404 / 408 features a total of 16 axes in software. Any axes not assigned to built-in hardware can be used as a virtual axis. Every axis can be programmed to move using linear, circular or helical or spherical interpolation, electronic cams, linked axes and gearboxes.