28.10.22
UK motion control specialist, Trio Motion Technology, has provided an all-wheel steering control system for a four-corner electric vehicle (EV) demonstrator. Trio partner Sherf Motion Technologies has developed the system for EV manufacturer REE Automotive to showcase independent corner control, including steering and suspension, for each wheel on REE's flat EV chassis.
REE's EV four-corner demonstrator made its debut at CES 2022 Las Vegas, the world's largest technology show, and is now on display at an executive business centre in Herzliya, Israel, where REE is headquartered.
REE's electric vehicle chassis includes independent control for each of the four wheels, including steering, suspension, powertrain, and braking. This design enables a completely flat chassis that maximises room for people, cargo, and batteries. The modular design of REE's chassis can be integrated with body styles ranging from cars to buses, supporting EV class 1 to 6.
To display these capabilities, REE's four-corner demonstrator needed to show all-wheel independent steering. This increases manoeuvrability as well as safety if one or more wheels reduces traction from a loose or slippery surface. The four-corner demonstrator was also required to show the flexibility of REE's modular design capability that enables a wide range of vehicle sizes.
To achieve this functionality, REE's four-corner demonstrator includes a control system developed by Sherf using Trio's controllers, servos, and the Motion-iX engineering design platform. Steering is coordinated by a Trio Flex-6 Nano Motion Coordinator. Providing independent steering of each wheel, the Trio Flex-6 Nano coordinates all 15 axes. Independent control is provided for steering angle and camber, as well as for shock absorber suspension simulation. Each wheel includes three Trio DX4 servo drives and Trio MX servo motors. The motion calculation formulae are based on Ackermann's theory and help maintain optimum traction and steering geometry in motion.
An additional axis also allows REE's EV platform to resize in width and length, showing the flexibility of the modular design. The demonstration can move each wheel longitudinally and laterally, thanks to a Trio-controlled XY system.
Trio's pocket-sized Flex-6 Nano Motion Coordinator was selected for its compact dimensions and multi-axis synchronisation capability. A Flex-6 Nano can control up to 64 axes with high speed EtherCAT update rates as low as 125μs depending on axis count. Combined with Trio's DX4 servo drive and MX servo motor package, this enables seamless motion coordination, required for fast development and long-term reliability.
Independent steering and suspension control for REE's four-corner demonstration was developed by Israel's Sherf Motion Technologies, involved at outset to design the system based on Trio's controllers and servos.
"The Motion Coordinators enabled us to develop the accurate control required for REE's innovative EV four-corner demonstration because of their mathematical capabilities and advanced features," says Moshe Sherf, CEO, Sherf Motion Technologies. "Design flexibility was important for the project and Trio's easy to use development platform enabled fast changes to be made, with straightforward connectivity providing communication with REE's vehicle control unit."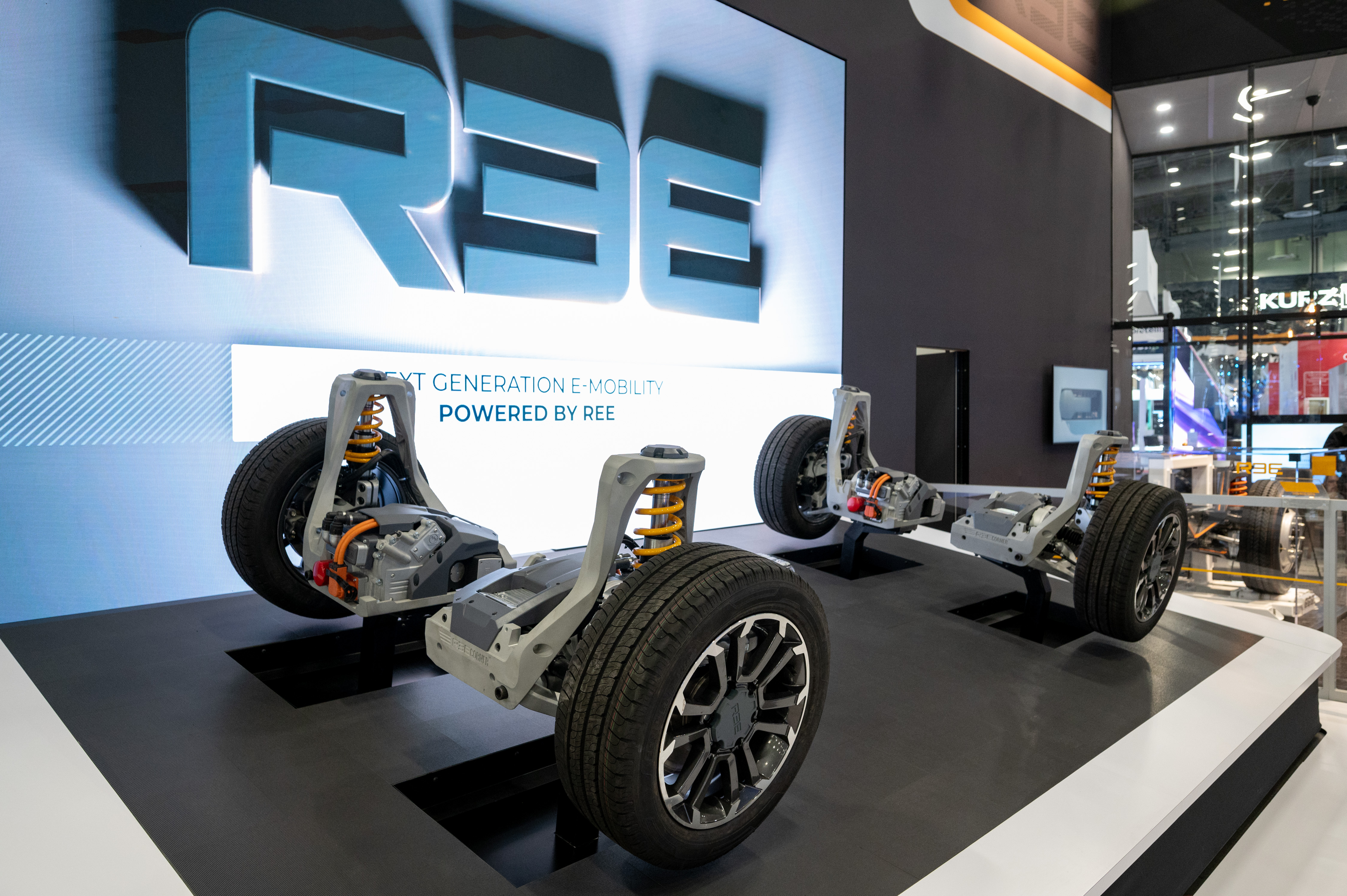 Trio - REE demo at CES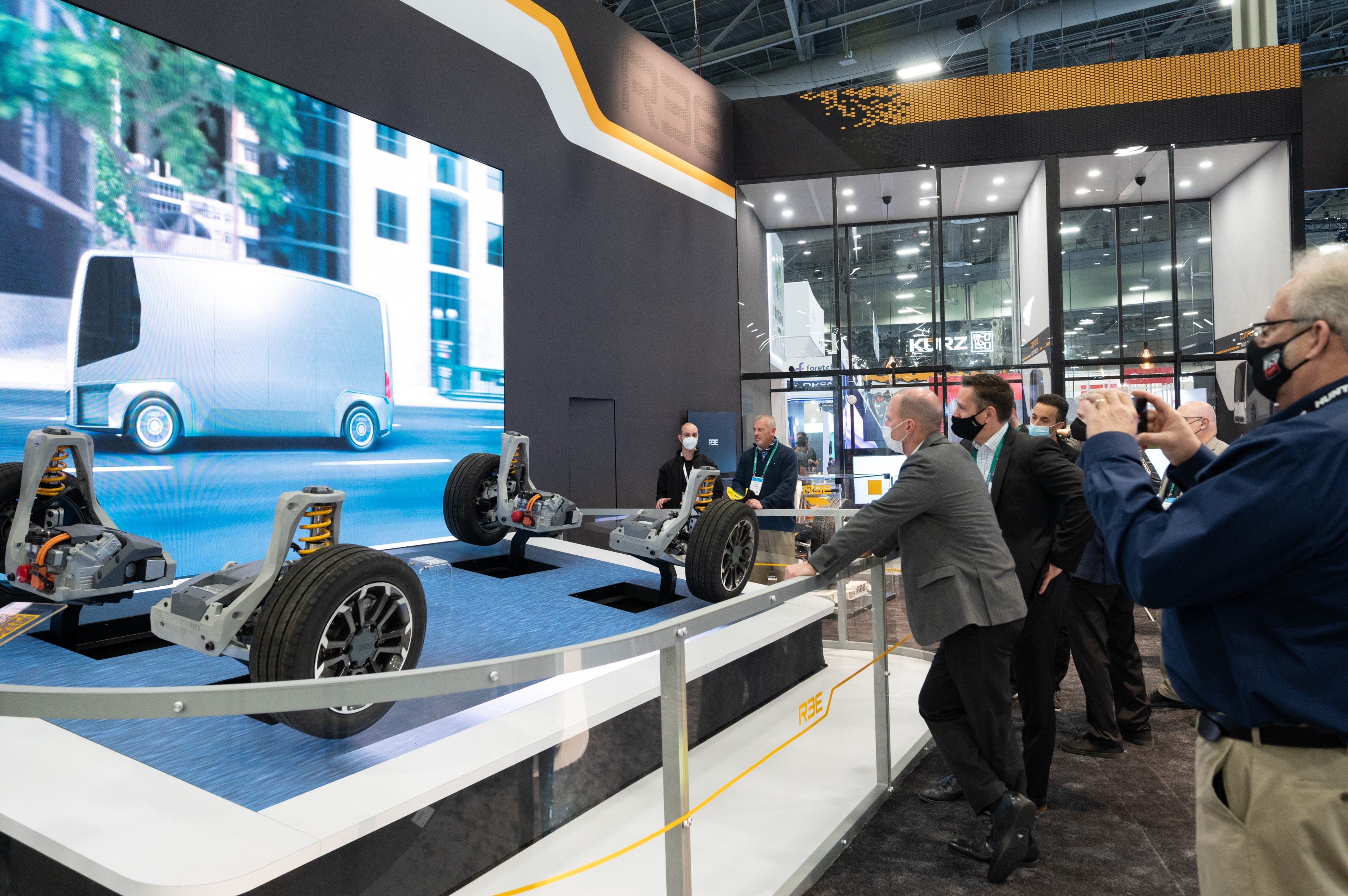 Trio - REE demo at CES 
ENDS