26.02.2021
Trio Motion Technology welcomes new President as co-founders step down
Trio Motion Technology, the motion-first machine solution provider, has appointed Tom Alexander as new company President. After a planned period of transition and hand over ensuring stability and market confidence, Chris Backhouse, Trio's co-founder and previous Managing Director has stepped down from the role. Fellow Trio co-founder, Roy Bamforth, has also moved from his position of Sales Director to become a Non-Executive Director.
Tom Alexander has led Trio's global business development since joining the company in 2019. He will also continue his joint role of Chief Strategy Officer for Motion Control at Trio's parent company, Estun. Tom has over 30 years' experience in the automation industry and previously held the roles Vice President Technology as well as Vice President Business Development at Emerson business, Control Techniques.
The new appointment is the latest in a series of planned developments and growth at Trio following the company's acquisition in 2017 by Chinese robotics and automation brand, Estun Automation. Tom Alexander's remit is to expand machine solution sales to OEMs and to continue supporting the distribution network with Trio's Motion Coordinators.
Since the company was founded in Gloucestershire in 1987, Trio made its name manufacturing motion controllers and I/O systems primarily for the Chinese, Asian and North American markets. In 2020, Trio released a servo drive & motor package to provide a full machine solution to OEMs UK and worldwide in precision motion control applications
"Chris Backhouse and Roy Bamforth have built an excellent company based on the industry's most capable motion control performance. This is a very strong foundation and the company has continued to achieve year-on-year growth since we began our partnership four years ago," says Kan Wu, CEO, Estun Automation.
"With Tom Alexander now leading the wealth of experience and expertise at Trio, we will expand on this success to deliver motion-focused machine solutions to OEMs around the world, as well as continuing the support of our valued distribution network," says Roy Bamforth, Non-Executive Director, Trio Motion.
"Trio is a recognised name, particularly in the China, Asia and North American markets, for developing high precision motion controllers, thanks to over 30 years of development by Chris and the team," says Tom Alexander, President, Trio. "We've built on this expertise to now provide a complete package to OEMs who need a complete machine solution for applications with the highest demands in motion control."
Trio's motion-first machine solution is targeted at OEMs in industries including packaging, medical, metal, CNC, robotics and 3C. Trio's Motion Controllers are available through its distribution network.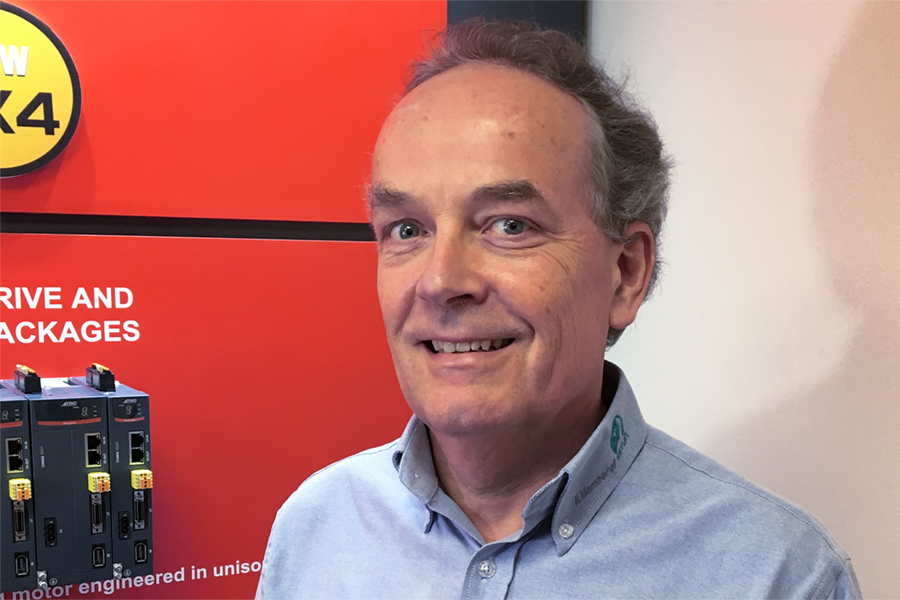 Tom Alexander
ENDS