Overview
The EtherCAT Flexslice System is designed to let you do more!
It offers fast flexible expansion for motion applications and can be used with Trio or 3rd Party Masters.
An advantage of the I/O slice approach compared to a traditional PLC for analogue and stepper integration is a saving on footprint and cost, combined with our motion-first specialisation.
Easy to Use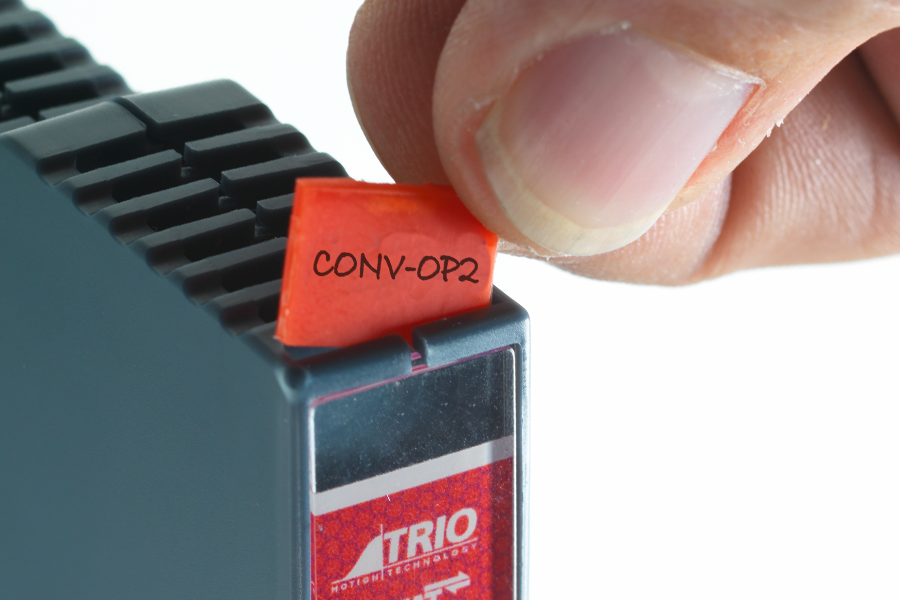 To help with identification of each Flexslice modules' function, a handy removable tab is provided that can be written on. It simply slides in and out of a slot at the top of each module.
Robust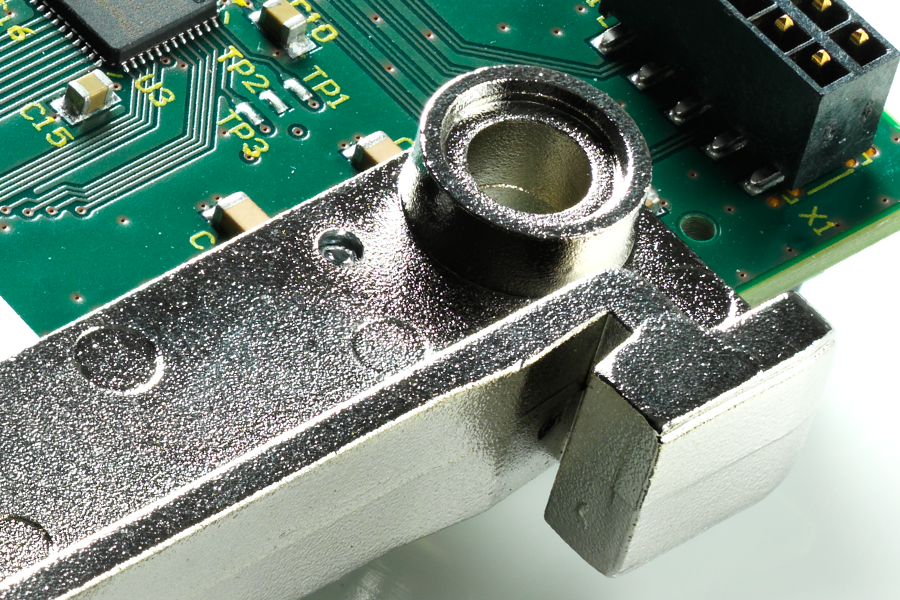 The robust metal chassis provides a good earth from the pcb of each module to the DIN rail to reduce noise and dissipate heat.
Practical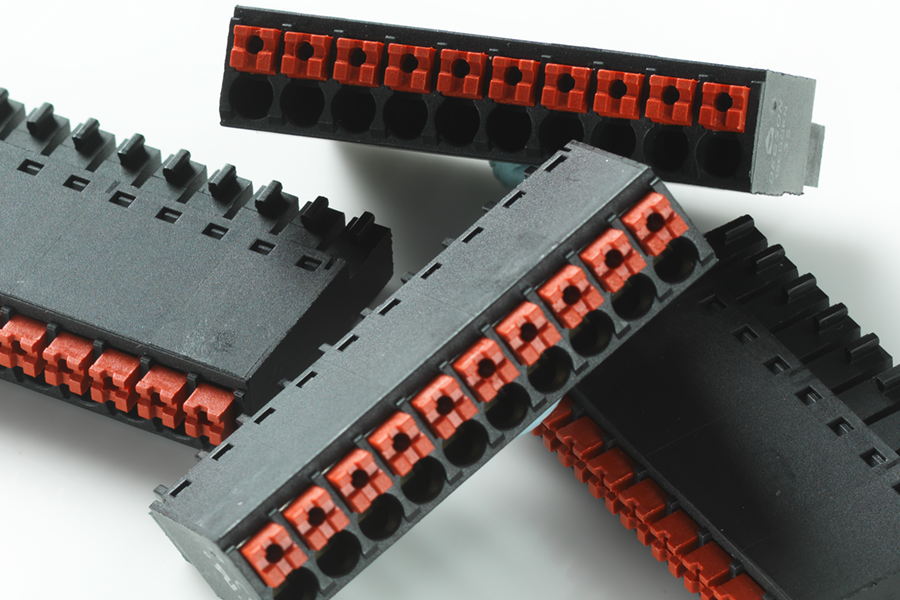 The easy to use push-in terminals makes wiring of the Flexslice system quick.
Customisation
The field programmable FPGA allows customisation of the functionality of some Flexslice Modules using Motion Perfect. The program can be "locked-down" creating a unique function for a machine builder which protects the functionality from being copied.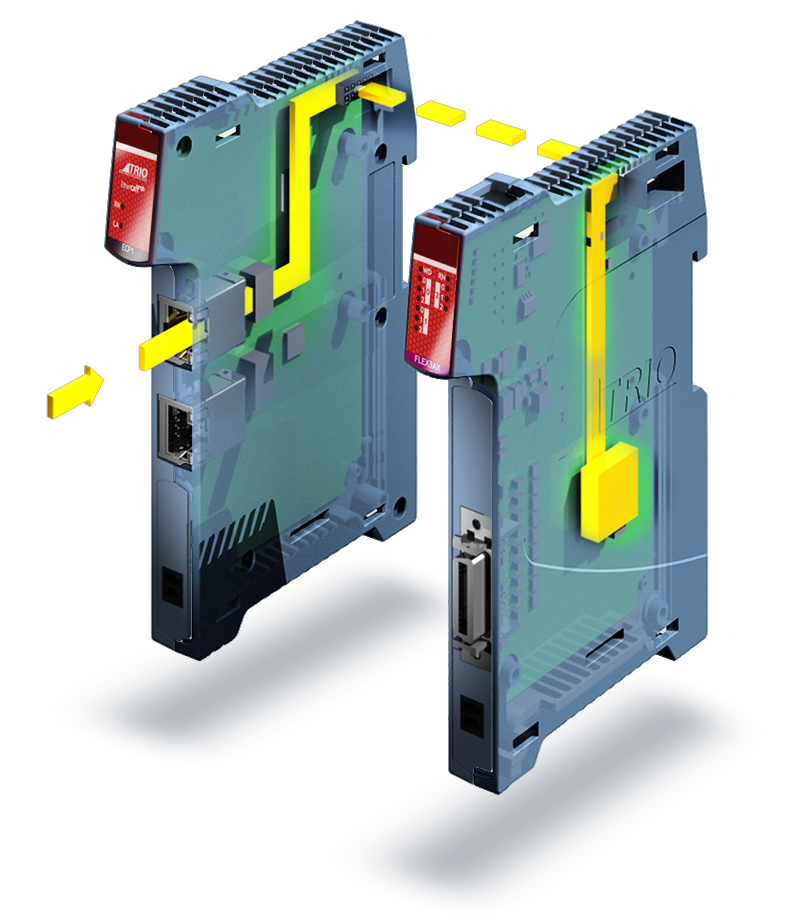 Build the System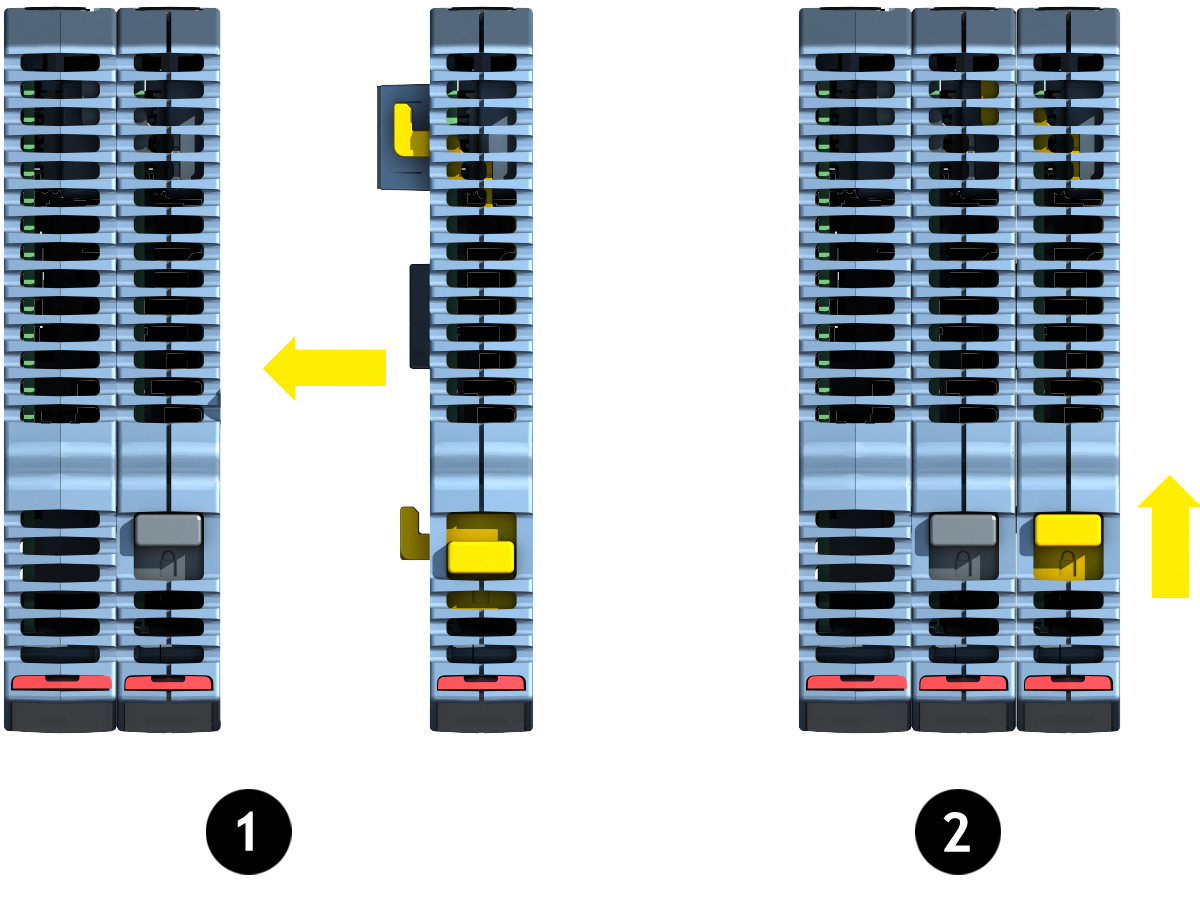 The positive "click-to-lock" mechanism firmly clamps Flexslice modules to each other to form a Flexslice station. Simply push each module together and slide the quick release locks into position.